"The company you can trust"
Serving you for over 48 years
The team at Morey and Crow Bonding Company have been instrumental in the Kansas bail bonds industry since the 1960's. This third-generation bail bond company began with Bob and Jackie Morey. Both working in the deputy sheriff's office, they were recruited into bail bonding in the late 1960's.
More About Us
Get the bail bond you need in no time.
When it comes to a bail bond, you want bondsmen that you can trust.
Choose bondsmen that are experienced to ensure private and confidential service.
When you call, the bail bonding process will be quick, simple, and immediate.
Bail Bonds
---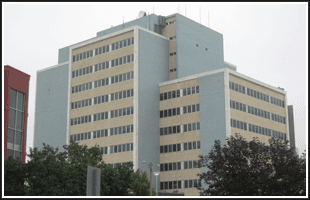 Call us for all of your bonding needs
Morey & Crow Bonding Co. specializes in private and confidential bonds anytime day or night. We provide our bail bond services in almost every city and state nationwide.
Your bail bond will be handled by professional bondsmen to ensure a quick and easy experience.
Contact us
---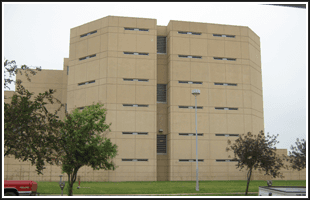 Call us anytime, from anywhere.
We offer 24-7 bond service to ensure your complete satisfaction.
Our licensed bail bond agents are also available in almost every city in Kansas.
Regardless of where you are or what time it is, you can call us to discuss your bond today.
---
Private & Confidential
Testimonials
"Mike Crow is the most dedicated and unselfish and tireless person on earth. This man worked through the night doing what 11 attorneys told us was impossible to get done. I believe there are very few people like him left, do not hesitate a second to call and get his services."

Corty Temple

"I started with the Moreys in the 80s. They are the most ethical bonding company I know. Very supportive. If you need bonded, they are the best! They treat their agents like family."

Anna Jabara

"We have worked with Morey & Crow Bonding for over 20 yrs! They have always been fantastic! Very efficient & customer oriented. Couldn't ask for better people to work with/for."

J. Matt Jabara

"This is one of the oldest, most trusted bonding groups in the state. They will try hard to take care of your needs in a professional manner and help your loved ones get on the right track."

Christopher Hollon

"Amazing company with people who truly care. They have really helped our family."

Emily Mattox

"Love these guys!!!! Y'all helped us out in such a way that my family and I are truly grateful. Words can't explain all our gratitude to you. These are amazing and wonderful people. I would definitely recommend Morey & Crow to everyone!!"

Teresa Castillo

"Outstanding professionalism shown within this company!"

Kayla Albert

"Great bondsmen. Cares about you as people. Fast and affordable."

Dr. Jamie D. Hollon

"This company is very professional and helpful. I highly recommend them."

Heather Martinez
Morey & Crow is here to help relieve the stress of having a loved one in jail. Our bondsmen know bail bonding and are more than happy to discuss anything bail related. Whether it be about the bonding process, or questions about what happens after someone is bonded, we're here to help! Just give us a call at 316-992-4040, or contact us online.
---
Find us.
2947 N Athenian Ave 67204
Wichita, Kansas
---
Call us.
316-992-4040
316-522-4141
---